Signage Company Tweed Heads
Are you looking for signage graphic design, signage printing or manufacturing? Choose a signage company Tweed Heads businesses trust.
Signage Company Tweed Heads Services
Your business needs to be seen. 4Business Group can help your business get noticed with a full range of digital and offset printing, signage design and creation as well as banners, flags, vehicle wraps and more. Speak to one of our Brisbane based signage specialists about how to get your businesses brand front and centre.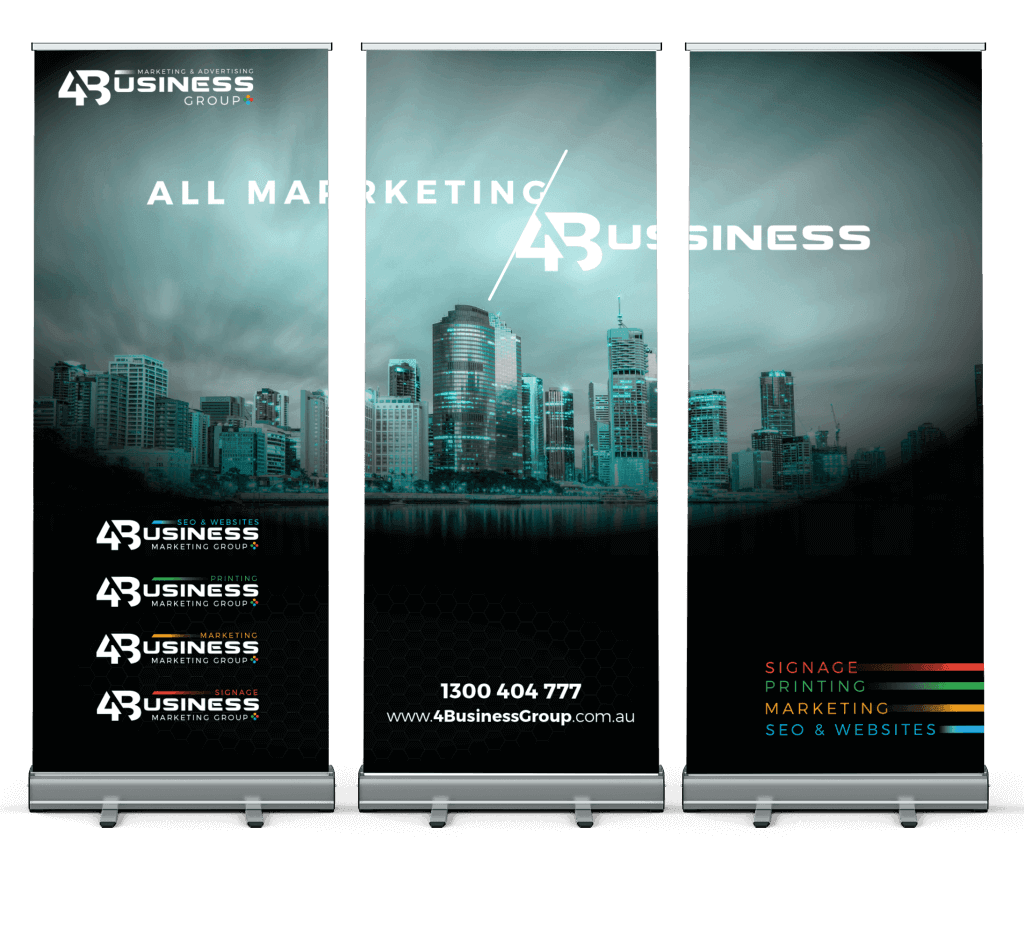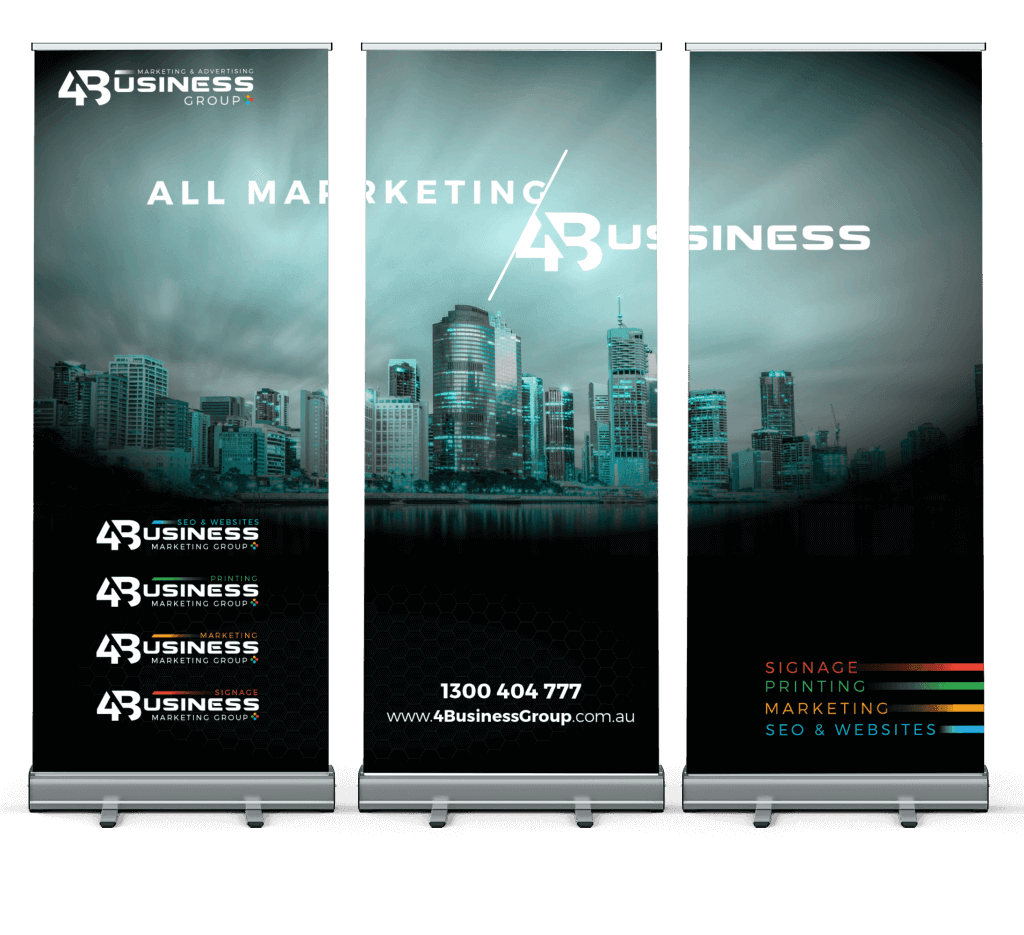 Banner Printing
We can provide Tweed Heads customers with cheap banner printing with fast turnaround times. Whether you need pull-up banners for your next trade show or fixed banners to promote your business and its products and services, 4Business Group are a one-stop shop when it comes to banner printing Tweed Heads.
3 Reasons to Choose Our Signage Company Tweed Heads Banner Printing Services
Competitive Pricing for banner printing.
High quality banners that will last.
Get your business noticed with high quality banner printing.
Elevate your business' brand with our wide range of printed flags. For Brisbane based businesses we offer custom flag printing, flag design and flag manufacturing. Whether you need a single flag or are wanting to place a bulk order, you can be sure that our flag printing services are cost effective and that our products are of the highest quality and designed to last.
3 Reasons to Choose Our Signage Company Tweed Heads Flag Printing Services
Quality materials and a wide range of options.
Fast turnaround on small and large orders.
Discounts for larger flag printing orders.
Corflute Signs
Corflute signs are a great way to advertise your business in outdoor locations. Corflute signs are a cheap and hard wearing advertising medium and can be printed in a wide range of styles, colours and sizes. 4Business Group has been providing corflute sign printing to our customers for many years, and are experts in pre-press graphic design and offset printing techniques.
3 Reasons to Choose Our Signage Company Tweed Heads Corflute Sign Printing Services
High quality corflute sign printing.
Competitive price.
Fast turnaround.
Signage Printing
4Business Group specialises in signage design and signage printing services for Tweed Heads based customers. If you are wanting to update your existing signage to capture more attention or are needing new signage for an office renovation or fit out, we have a wide selection of materials, sizes and styles and can custom manufacture signage to meet your specific requirements.
3 Reasons to Choose Our Signage Company Tweed Heads Signage Printing Services
Huge range of signage materials, styles and options.
Fully customised signs for your business branding.
Cheap pricing for signage in Tweed Heads.
Large Format Printing
Be seen with a wide range of large format printing product options. We can print everything from posters and decals through to banners, canvas, signage and more. We have access to the latest large format printing technology and can offer fast design and printing services for our Tweed Headscustomers.
3 Reasons to Choose Our Signage Company Tweed Heads Large Format Printing Services
Latest large format printing technology.
Competitive pricing for large format printing in Brisbane.
Wide range of printing materials and finishes available.
Interested in finding out more?
At 4Business Group we have been helping Tweed Heads businesses bring their ideas for business signage to life for over 20 years. As a signage company Tweed Heads customers rely on, our team of signage experts can help with every stage of the process including sign concept, graphic design, CAD design, manufacturing and printing and installation and maintenance. If you are starting a business, or think your existing signage could use an update, then we would love to speak with you about our offerings. We offer our clients a complimentary site inspection, together with an obligation free quote for your consideration.
For more information, reach out to our friendly customer service team on 1300 404 777 or email us at info@4businessgroup.com.au